FAQs
Hair Care
Q: How do I find my hair type & pattern?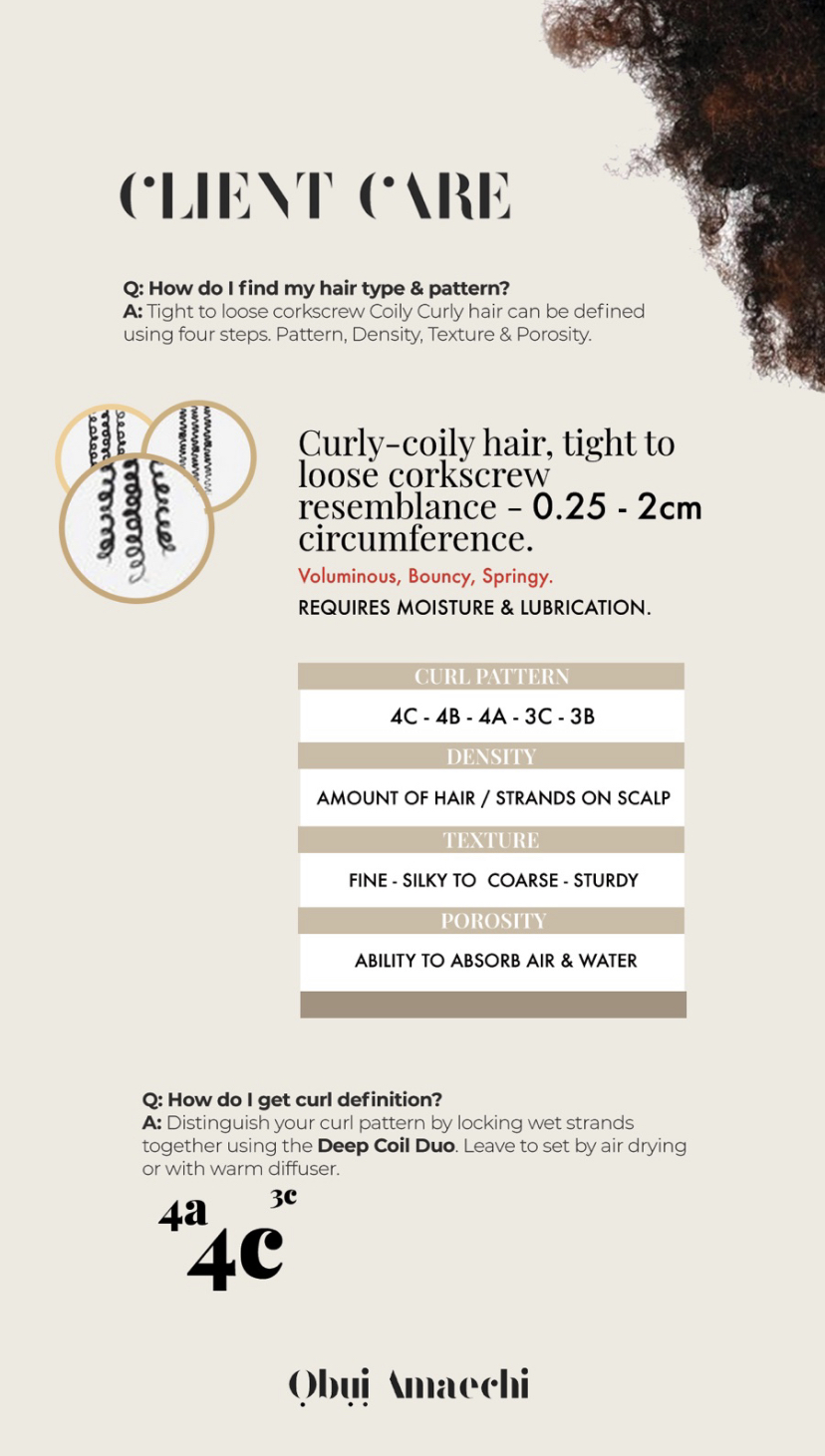 A: Tight to loose corkscrew Coily Curly hair can be defined using four steps.
Pattern, Density, Texture & Porosity.
Q: How do I get curl definition?
A: Distinguish your curl pattern by locking wet strands together using the Deep Coil Duo. Leave to set by air drying or with warm diffuser.
Q: How do I use the Grooming Kit?
A: To Use:
Massage the Replenishing Root Stimulating Custard directly into scalp.

Spritz the hair until fully lubricated using the Spray Bottle.

ApplyDeep Moisturising & Defining Cream liberally to hair working into shaft from root to tip.

Separate hair into smaller sections using Part Comb.

Brush through using Distinguish Brush.

Leave to air dry / set under dryer on warm temperature or use a diffuser.

Style as desired.
🧯Warning: Use product only as directed. Avoid contact with eyes. For external use only.
Q: What comes in the Grooming Kit?
A: Includes :

Deep Moisturising & Defining Cream for Coils & Curls

Replenishing Root Stimulating Cream

Distinguish Brush

Spray Bottle

Part Comb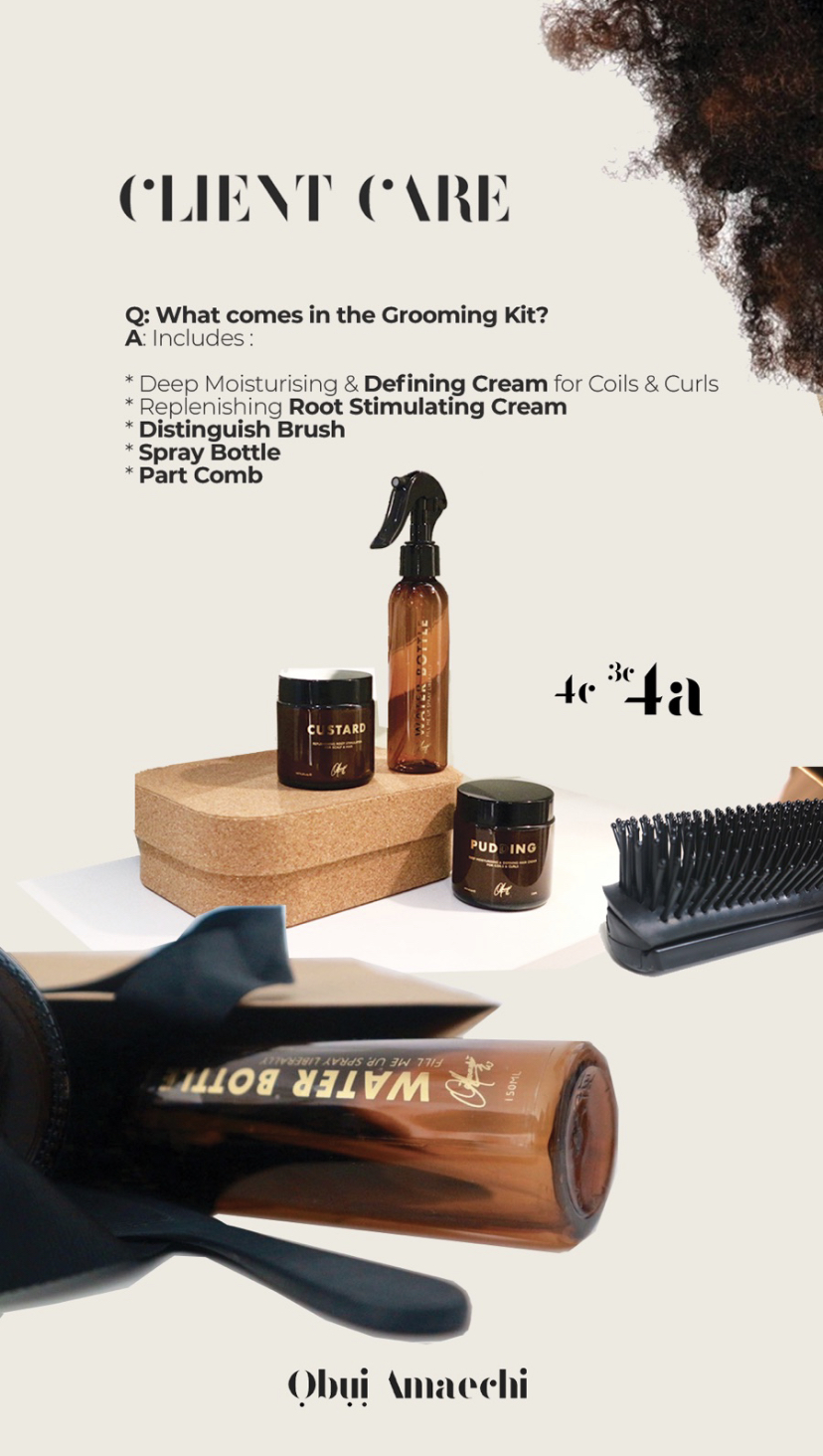 Q: Will your Grooming products grow my hair?
A: The Deep Coil Grooming Kit is designed to create a healthier, voluminous more malleable body of hair, accentuating the natural curl pattern & encouraging a healthier scalp base and follicle for hair growth.
Q:How are your products made?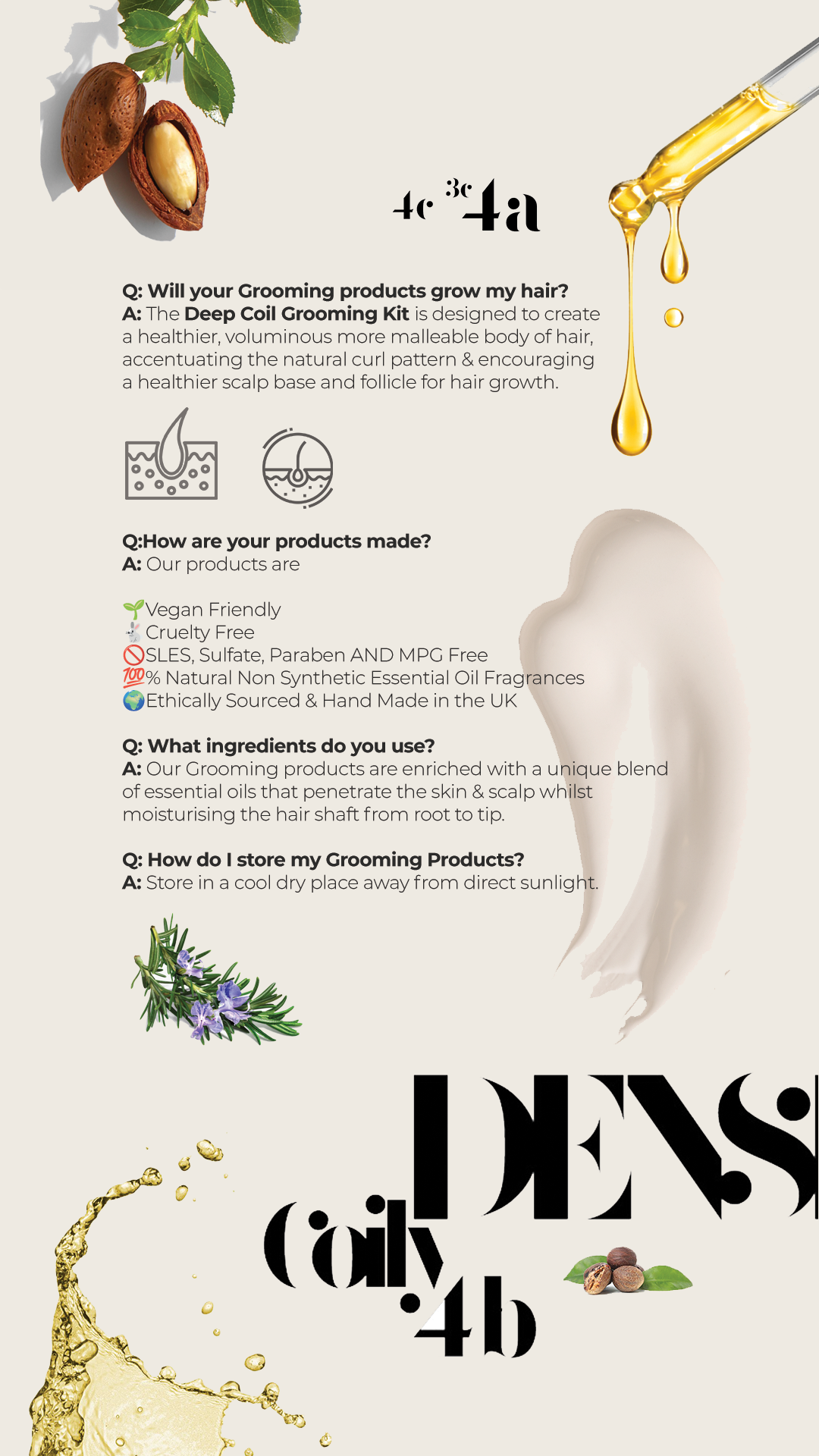 Shopping
All orders are subject to availability, and items in your Shopping Bag are not reserved and may be purchased by other customers.
Delivery
Please allow a total of 3-5 business days after your order has been accepted to receive your purchase.
All orders will be dispatched within 1-3 days of your purchase using Royal Mail standard.
Enjoy Free Standard Delivery on orders over £100
For any other enquiries or updates please contact [email protected]
If on the rare occasion there is a problem with your chosen items, please do not hesitate to reach out to us via email : [email protected] & we will do our best to take care of any issues for you.
Returns
Due to the nature of our products & service, returns are not currently accepted.